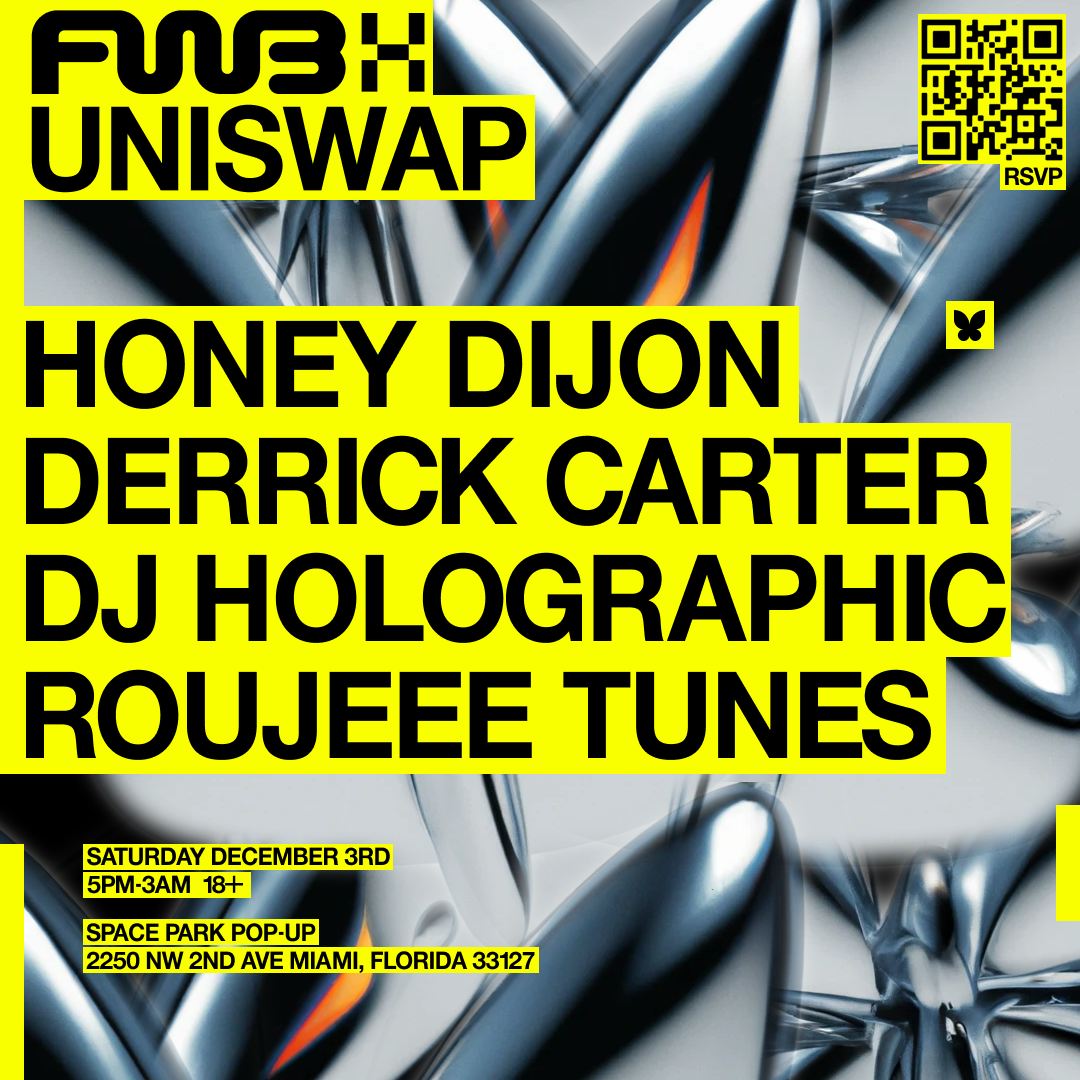 More
Join Friends With Benefits and Uniswap for an all-night hang at Wynwood's Space Park pop-up. Cultural and music icon Honey Dijon brings her stacked lineup featuring Derrick Carter, DJ Holographic, and Roujeee Tunes. This one will be a heater for sure.
18+
Open to all holders of 5 $FWB
Holders of 75 $FWB get an automatic +1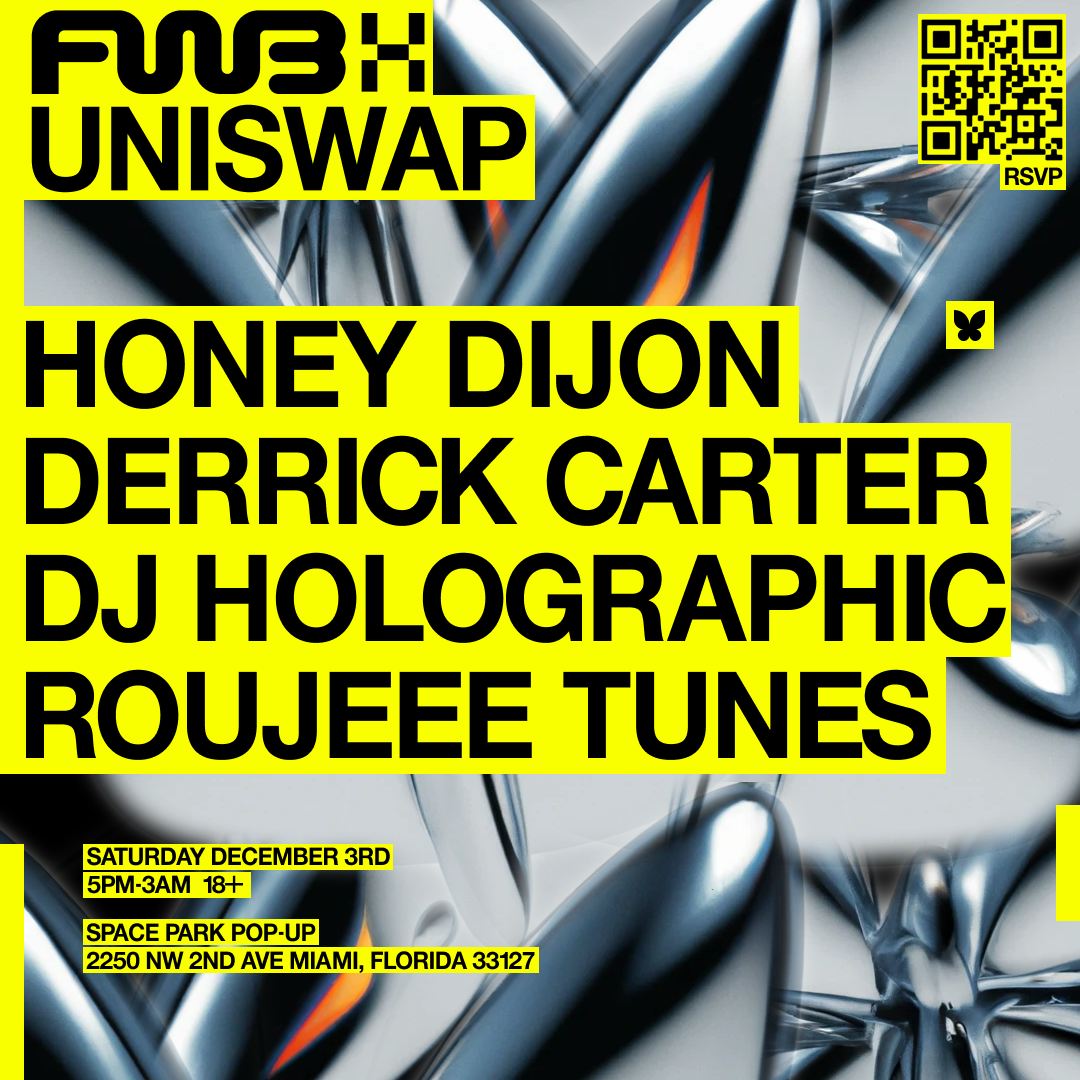 Checking your wallet for the required tokens...