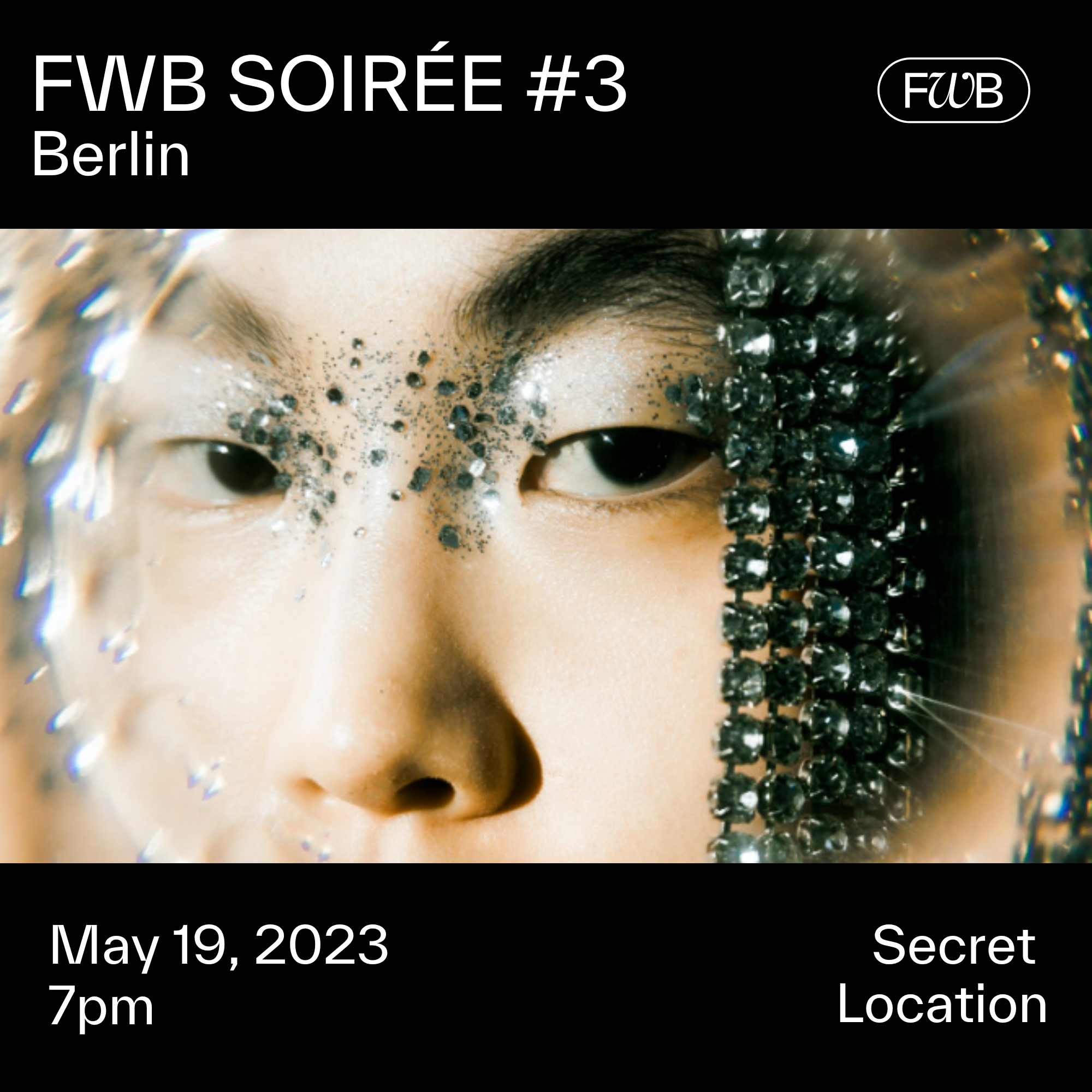 More
Hi, Berliner! Join us for dinner, drinks, and artistic delights at an iconic venue, May 19th, at 7pm.
Doors close at 7:30pm - please arrive before then to enjoy the crypto soirée :)
Location to be revealed to the guests
We can't wait to see you!
FWB Berlin City Key Team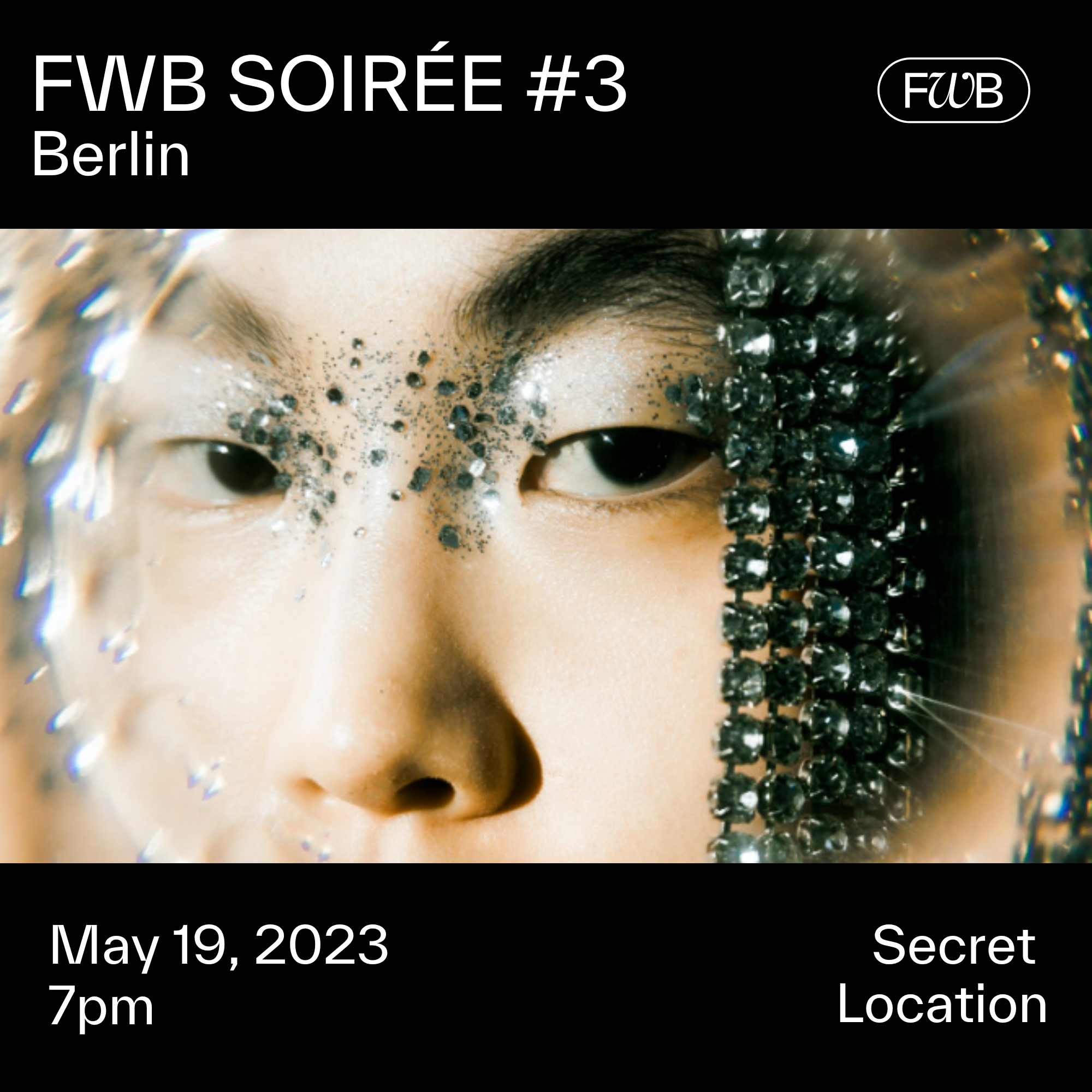 Checking your wallet for the required tokens...