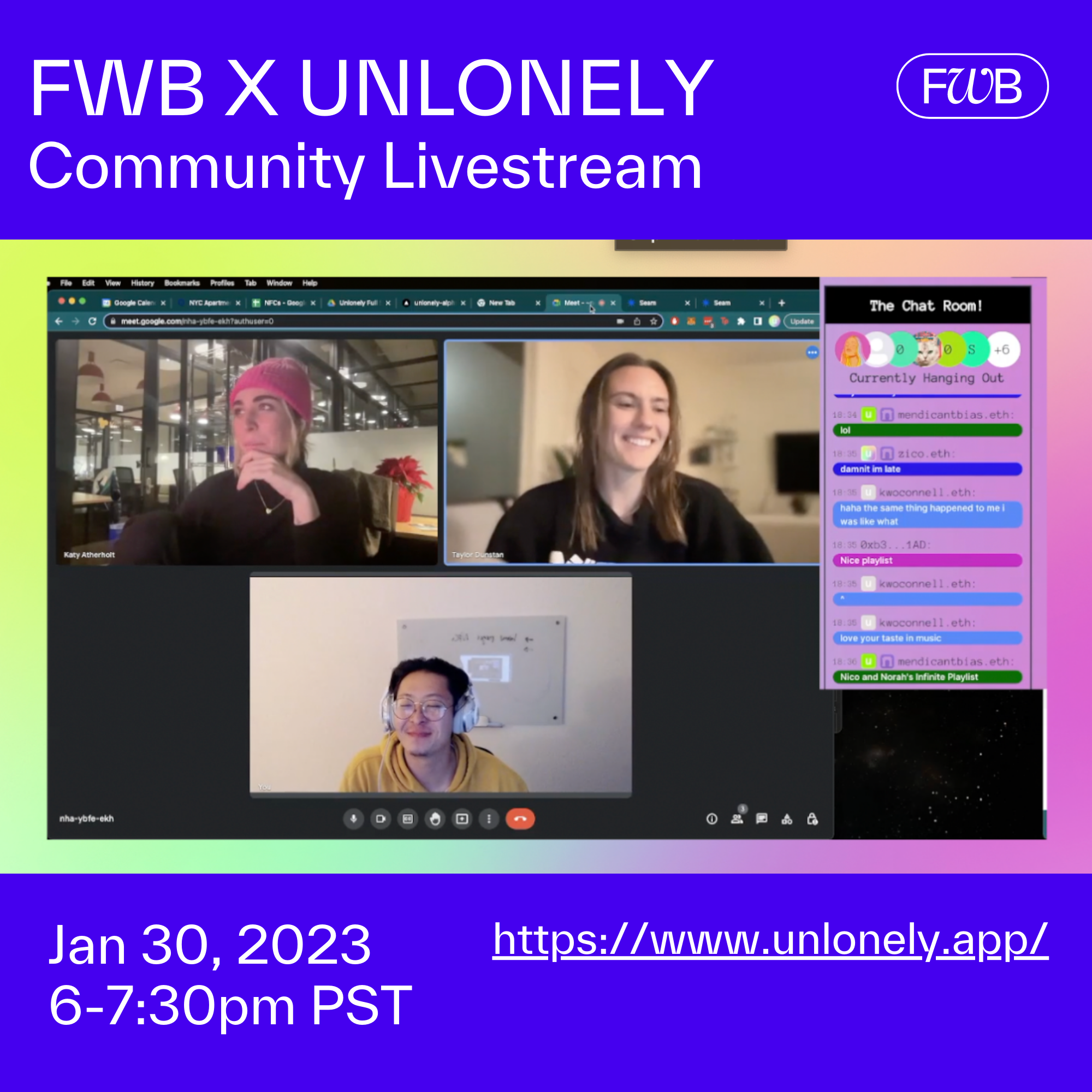 What
FWB x Unlonely Hangout
Where
Online - on Unlonely (link below)
https://www.unlonely.app/
More
Unlonely is a crypto-native livestreaming platform with a great community of web3 builders, designers, connectors and more. The product has been live on Farcaster for the last few months, and we'd love to invite members of FWB from around the world to join and experience what it feels like to hang out with some dope people.
You'll also have the opportunity to request NFCs (15-30 second highlight clips, airdropped to your wallet as a "proof of attendance" collectible) in stream - see our existing collection here: https://opensea.io/collection/unlonelynfcs
The stream will be hosted by Brian Guan, cofounder of Unlonely. Hope to see you in the stream chat soon!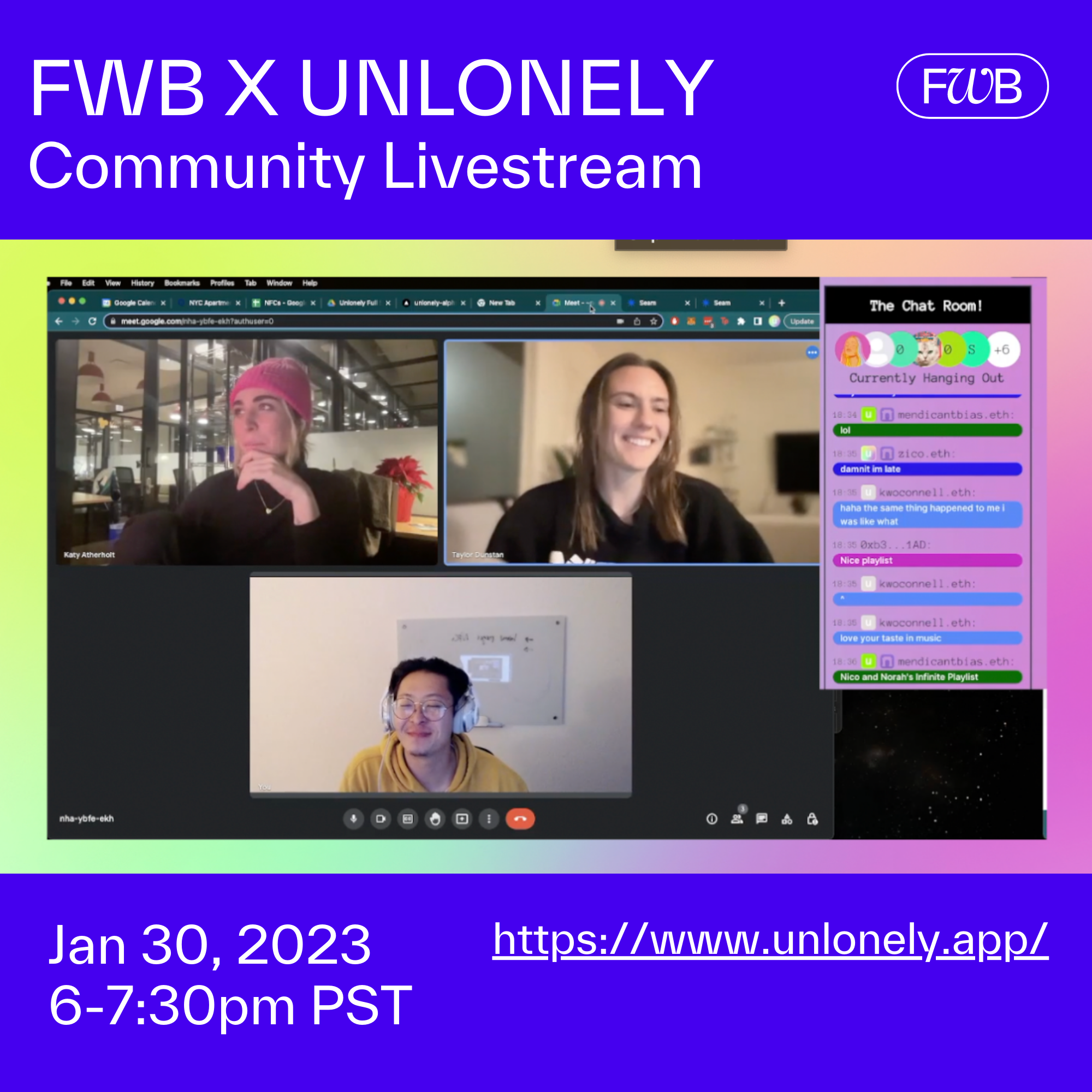 Checking your wallet for the required tokens...